Centre Director
Our centre Director Lynne, has extensive experience in the field of early childhood with over 20 years' experience managing programs and services in early learning settings.
Lynne has held several senior roles as a Director of child care centres for local government and private organisations.
Lynne has been involved in building up centres that have needed improvement to attract new users and to provide quality care, and she has implemented a new model of management that involved the directing of two centres simultaneously.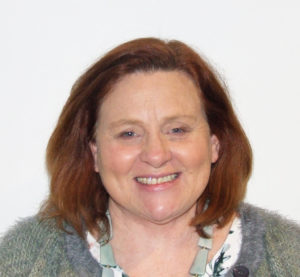 Her first Director position was with the international pre-school in Bandung Indonesia. This position was the catalyst for her lifelong passion for the provision of quality services for children. It was this experience that showed her that children are enthusiastic learners and flourish if allowed access to quality programs and resources.
Lynne believes that an important part of the Director role is to create a strong professional team that is valued in the wider community, this requires an environment which values trust, open communication, respect and understanding as part of a team with the common goal of providing a quality service for the community.
Each of the centre's four rooms have a Room Leader who is responsible for the educational program and supervision of staff.  They have many years' experience, a diploma or higher qualification and are best placed to provide you with information on how the educational program can meet your child's needs.  All staff at the centre have a minimum qualification of Certificate 3 level as well as Senior First Aid, Asthma, Allergies and Anaphylaxis training.
Our Room Leaders
| | |
| --- | --- |
|  Brianna – Butterflies Room (8 weeks-2 years old) | |
| Dulcie – Herons Room (2-3 years old) |   |
| Kiera – Lizards Room (3-5 years old) | |
| Jo– Frogs Room (Kindergarten) and Educational Leader for the Centre | |
| Cathy – Turtles (Out of School Hours Care) and Assisting Director | |